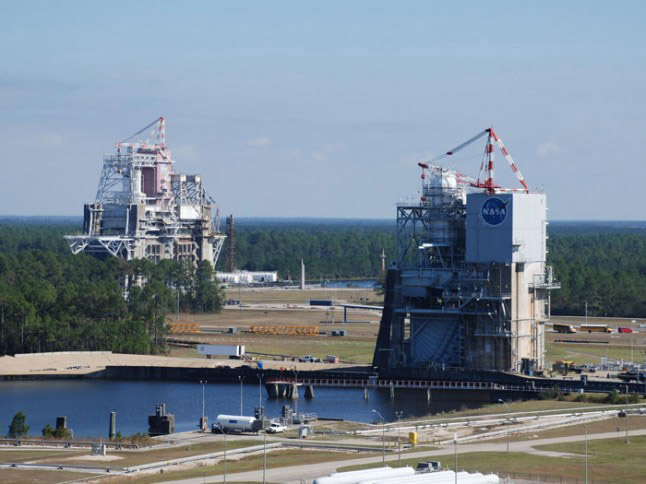 NASA Stennis Space Center, A-3 Test Stand
Industrial Water and Steam Piping, Procurement and Delivery Package
Stennis Space Center, MS
ICT developed a 3D model of equipment and piping for a rocket engine test stand. The 3D piping design was done in CADWORX 3D Modeling software. Piping systems ranged from 60" to 2" in diameter, and consisted of a Steam Cooling System, Water Cooling System and a Fire Suppression system. One software feature of the model was clash detection, which was utilized for eliminating interferences between pipe and equipment, prior to releasing drawings for construction. From the model ICT supplied the piping plans, sections, details, and over 4000 isometric spool piece drawings that were utilized by the Contractor to shop fabricate the piping prior to delivery to the site.
The project was funded through the American Recovery and Reinvestment Act (ARRA).
Owner
NASA
Client
M & D Mechanical Contractors, Inc.
Completion
07/2012
Category
Aviation